Getting the Most Out of Your Vehicle Wraps Part IV
The more aware consumers are of your brand, the more recognizable your brand is, the more top of mind you will be, and the more likely you will get a call when a need arises!  You know… the whole reason you continue to market yourself.
Vehicle wraps are a great way to market a company.  A vehicle wrap may be the only marketing platform that allows companies the ability to advertise 365 days a year, on any budget!  The awareness of a company with a vehicle wraps will grow rapidly as they attract more and more eyeballs everywhere they go.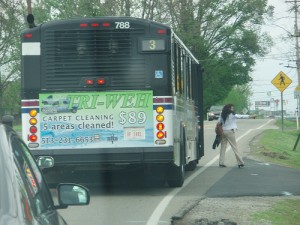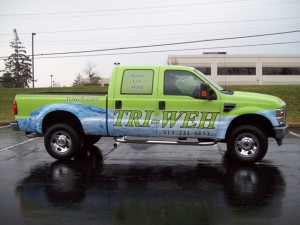 One company that experienced the results that vehicle wraps provide is Tri Weh Restoration.  Their entire fleet has vehicle wraps, and as they grow, they continue to wrap their vehicles.  One problem, a good one though, how do you increase awareness once you run out of vehicles to wrap?  Use someone else's!  Tri Weh leveraged the mobile billboards on Metro's fleet of buses.  Transit advertising has become very popular, and when done properly will yield great results!  Transit ads, like vehicle wraps, run 365 a year and travel the same major arteries and highways that people use to commute!
Looking for other creative ways to get more out of your vehicle wraps?  My first three ideas can be found here.